Mobile Friendly Site and eComerce Platform Design
Mobile technology has come a very long way in a relatively short time. eAccess has not just watched this from the sidelines, but has been a true market force in the evolution of the smartphone. Going back to 2001 when we were selling some of the first BlackBerry models available to today where we are selling and supporting the latest Android, iPhone and BlackBerry handsets, we were always in the know of what was coming next and incorporating that knowledge into our eCommerce platform.
---
Our sites today are viewed easily and purchases made simply on all mobile platforms. Customers have the ability to purchase items in our native cart which allows greater payment flexibility while delivering the same features as our desktop PC user experience.
Mobile site standards developed in cooperation with Google.
All sites receive and process mobile sales transactions.
Mobile exclusive campaigns and offers.
Mobile on-line couponing options.
Mobile checkout through our native cart structure.
Store App development on the BlackBerry, Apple and Android OS platforms.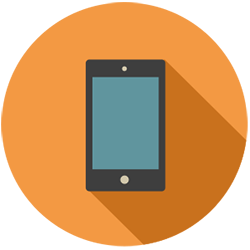 ---
About Us
We are an innovative, full service eCommerce company that quickly adapts to new web technology.
Founded in 2001
Strong roots in wireless mobility solutions
Self funded with no outside investment
US and Canadian distribution warehouses
Services
Address
Eaccess Solutions, Inc.
407 N. Quentin Road
Palatine IL, 60067
P: (847) 991-7190
F: (847) 991-7189
E: sales@eAccess.com
H: 8am - 5pm CT